Live Dance Love
Through discipline, trust, quality training and community the future becomes an adventure waiting to be yours.
All levels of training from pre-dance to advanced are available at Jane's School of Dance. 
We're waiting for you.
Now accepting registrations for Summer 2023!
Register Now!
Celebrating 51 Years!
CHANGING LIFE THROUGH DANCE
A proven, nationally competitive dance studio for more than four decades just doesn't happen. It takes hard work, passion, and dedication to every single one of our students.
We invite you to be a part of that passion with us.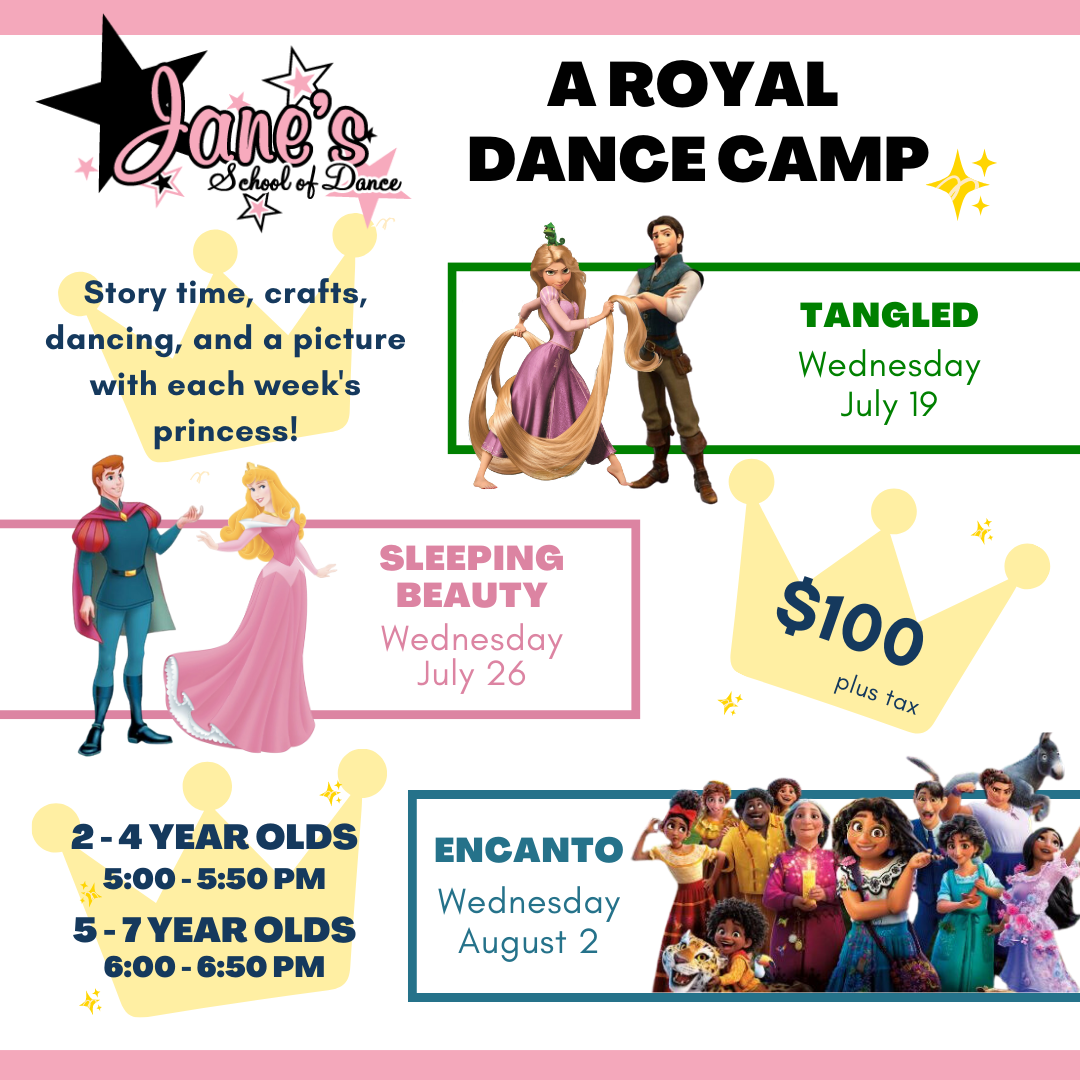 A Royal Dance Camp – Registration Information
  Come join us for a Royal Summer Event!
JSOD is hosting a Royal Dance Camp July 19, July 26, and August 2, 2023.
Each week's party will feature a different theme and character! There will be Story Time, Crafts, Games, and of course Dancing.
Come party with us – royal style!
There are 2 different age groups: 2 – 4 and 5 – 7. 
Please use the button below to register for the appropriate camp based on your dancer's age.
This camp (all 3 weeks) is $100 plus tax. *A square invoice will be sent to the email address provided once registration is received. Payment must be made within one week of invoice to hold a spot in the Royal Dance Camp.
We Don't Miss a Beat!
"I always dreamed of dancing professionally, and my dance education at Jane's School of Dance provided me with the platform to dance on Broadway and to kick high with the Radio City Rockettes in New York City. Now I am back in my home town teaching everything I learned to kids who may head to the big city too."
~Megan (Schenck) Dragoo