Meet Our Team
Educated. Passionate. Driven.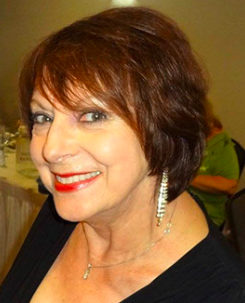 Jane Schenck
FOUNDER
Certified in all phases of Dance and accredited by Dance Masters of America since 1978, Jane has been a Dance Educator since the age of 19. She is celebrating 45 years of teaching children and adults to dance.
Ms. Jane has been a past President and is on the Board of the Ohio chapter for DMA. She has been a guest teacher and adjudicator for many State Chapters and Canada.
Her students have won many local, Chapter and National awards.
Ms. Jane has been Co-Directing JSOD for the past six years with daughter Megan.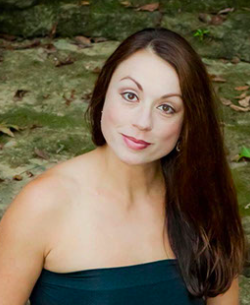 Megan Dragoo
DIRECTOR
Megan was born and raised in Versailles KY where she grew up studying dance and teaching dance at her mother's studio, Jane's School of Dance.  She held many titles and won numerous awards and scholarships during her training.  Megan is a professional and test certified member of Dance Masters of America and is a member of Ohio Dance Masters Chapter #16.
She graduated in 1998 from Woodford County High School and moved straight to New York City to pursue a dancing career.  She danced with the Radio City Rockettes from the years 1998 – 2001 and from 2004 – 2007.  During that time she made many television appearances such as: The Today Show, Good Morning America, Macys Thanksgiving Day Parade, The Presidential Inaugurations in both 2000 and 2004, Rockefeller Center Christmas Tree Lighting Special, Wheel of Fortune, and The Grand Reopening Gala for Radio City Music Hall 2000.  As A Radio City Rockette she was also chosen for numerous choreography workshops for new routines for the Christmas Spectacular and Special Events. Megan worked with many professional choreographers, her favorite being Duke Ellington's granddaughter Mercedes Ellington.
During the years away from the Radio City Rockettes, Megan was an original cast member of the Tony Award winning Broadway Musical Revival of 42nd Street from the years 2001 – 2004.   As a cast member of 42nd Street she also appeared on television shows such as: The Today Show, Good Morning America, Macys Thanksgiving Parade, The Late Night Show with David Letterman, The Rosie O'Donnell Show, and the 2001 Tony's.
During her 2nd year with the show she was offered the role of Phyllis Dale and her older sister Joni also joined the cast as the lead role of Peggy. So, Megan and her sister, both trained at Jane's School of Dance, shared the Broadway stage together!
Megan is now the Co-Director of the studio as well as the head choreographer for the Competition Team.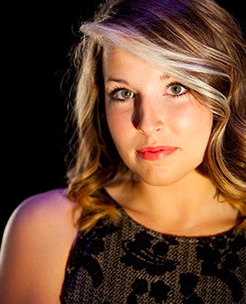 Erin Gibbs
TEACHER
Erin Gibbs is a graduate of Western Kentucky University where she received a Bachelor of Arts in Dance and a minor in Performing Arts Administration. While at school, Erin was given the opportunity to attend master classes and perform works from various professionals such as Karen-Calloway Williams, Cornelius Carter, Victor Alexander, Endalyn Taylor, and Carlos Dos Santos. She has also trained at various summer intensives such as Christopher K. Morgan and Artists, The Joffrey Ballet Jazz and Contemporary, and The Atlanta Ballet Centre for Dance Education.
After graduation, Erin moved to Washington, D.C. to pursue her professional dance career. While in D.C, she was a company member of DanceArtTheater, a modern company under the direction of Meredith Barnes, and Dancin' Unlimited Jazz Dance Company, under the direction of Marilyn York.
Erin is a test certified member of Dance Masters of America and is a member of Ohio Dance Masters Chapter #16. She teaches Ballet, Pre-Pointe, Pointe, Tap, Jazz, Lyrical, and Acrobatics. While she is not at the studio, Erin is the Marketing Director for the Plantmix Asphalt Industry of Kentucky.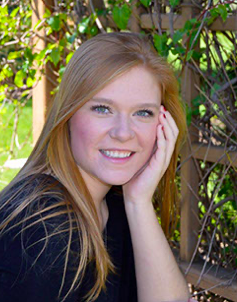 Susan Rice
TEACHER
A wonderful bio is currently being written.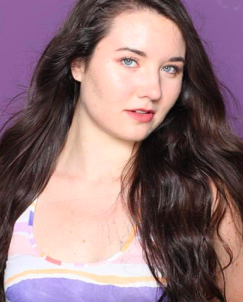 Kristen Harlow
TEACHER
Kristen started dancing at Jane's School of Dance at the age of 3 and never looked back!
Growing up, she participated in several Rockette Summer Intensives and quickly fell in love with New York City. After graduating from Jane's in 2015, she had the opportunity to perform in 42nd Street with the Lexington Theater Company. Shortly after, she moved to NYC to pursue her dance career as a dance major at Marymount Manhattan. Kristen also had the privilege to be invited into Broadway Dance Center's Professional Semester. Once completing the program her dance journey gave her the opportunity to perform at Alvin Ailey American Dance Theater, the Lincoln Center, and for MTV's TRL.
During her time in the city, she studied alongside some of Broadway's finest choreographers and teachers, developing relationships that molded her experience there. Her journey in NYC took her various places and furthered her passion for teaching in numerous ways. Teaching is where she finds the most joy in life, and loves how she can share her experiences and knowledge gained from New York.
Kristen returned home to Kentucky in 2020, and is so happy to be back!
Kristen currently owns Kristen's Kreations, a bakery in Downtown Versailles just steps away from the studio!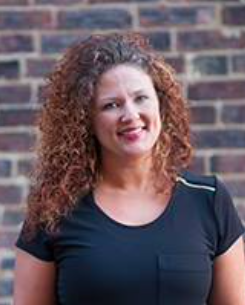 Jennifer Sharp
TEACHER
Jennifer Sharp started dancing at the age of 7 at Jane's School of Dance. Jennifer studied; tap, ballet, jazz and hula. She graduated from Jane's on the Senior Line. Jennifer started teaching at Jane's in 1995, taking a break after recital 1997 to attend the University of Kentucky.
After graduating from U.K., marrying her husband, and having a daughter, who is now a student at Jane's, she returned to teaching at the studio in 2007. Jennifer currently owns and operates an independent insurance agency, Bluegrass Preferred Insurance, in Versailles and continues to teach tap, ballet and jazz at the studio